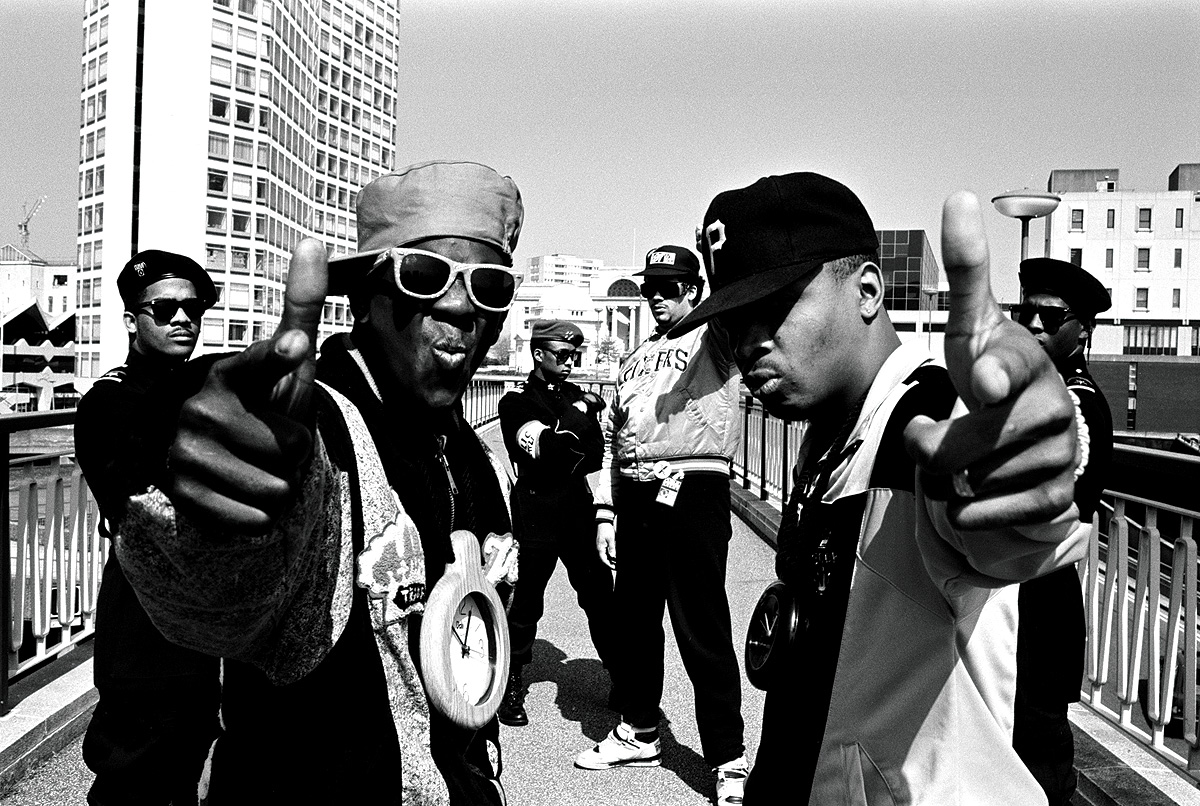 It Takes a Nation of Millions to Hold Us Back
Def Jam/Columbia
1988
I became a true hip-hop fan in the early to mid '80s. The first record I bought was Run-DMC's 12″ single It's Like That. For me, in my teenage years, I learned everything I knew about political leaders, current events and some social consciousness from hip-hop. The moment the lightbulb went off was the day my buddy Kevin Kitt handed me a tape of Boogie Down Productions. Kevin and I caught the #23 trolley on Erie Avenue every morning on our way to school. I had gotten a new canary yellow Walkman but had no tapes except for the mixes I made from Power 99.
Names like Huey P. Newton and Joanne Chesimard rattled off his tongue like high- powered rounds
He felt sorry for me so he lent me his BDP tape and KRS-One's words were my first political science and African American studies classes. He said things that made me want to be smarter, things that made me want to read more so that I could grasp his concepts. I paid more attention to the world around me as before I hadn't wondered too much about history outside of what I learned in school and church. In a song, KRS mentioned Chuck D and Rakim. So naturally, I went out and bought Public Enemy's It Takes a Nation of Millions to Hold Us Back. I think my allowance was like 20 bucks a week back then.
Chuck D, who I later got to interview for my college radio station, made me delve even deeper into exploring my identity as a black kid in America. Names like Huey P. Newton and Joanne Chesimard rattled off his tongue like high-powered rounds. It sparked such a curiosity in me that I gained an interest in history. My history. Shit that they wouldn't teach in my Catholic school. Hip-hop back then had a conscious soul!
Public Enemy's "Black Steel in the Hour of Chaos" is the one song for me that captured the spirit of the era. It expressed our mistrust of a system we believed to be corrupt and a spirit of purposeful defiance. This song was the father of N.W.A.'s "Fuck tha Police!"
I'll admit, I don't listen to much current hip-hop or trap. I've already heard and lived all those stories. What I haven't heard are stories about Baltimore, Ferguson or Charleston. In light of all the events affecting black youth, there's an opportunity for hip-hop to retake its soul. Will it? Will more Kendrick Lamars and Lupe Fiascoes be born? Will it regain consciousness? Stay tuned. The revolution will be on iTunes.
Public Enemy - Black Steel in the Hour of Chaos
Guest Contributor: Lovett Hines is a graphic designer and songwriter living in Brooklyn, NY. He's also a former party promoter known for such legendary parties as The Freedom Party and Ubiquita at Guernica. Now he just listens to music on the Q train.