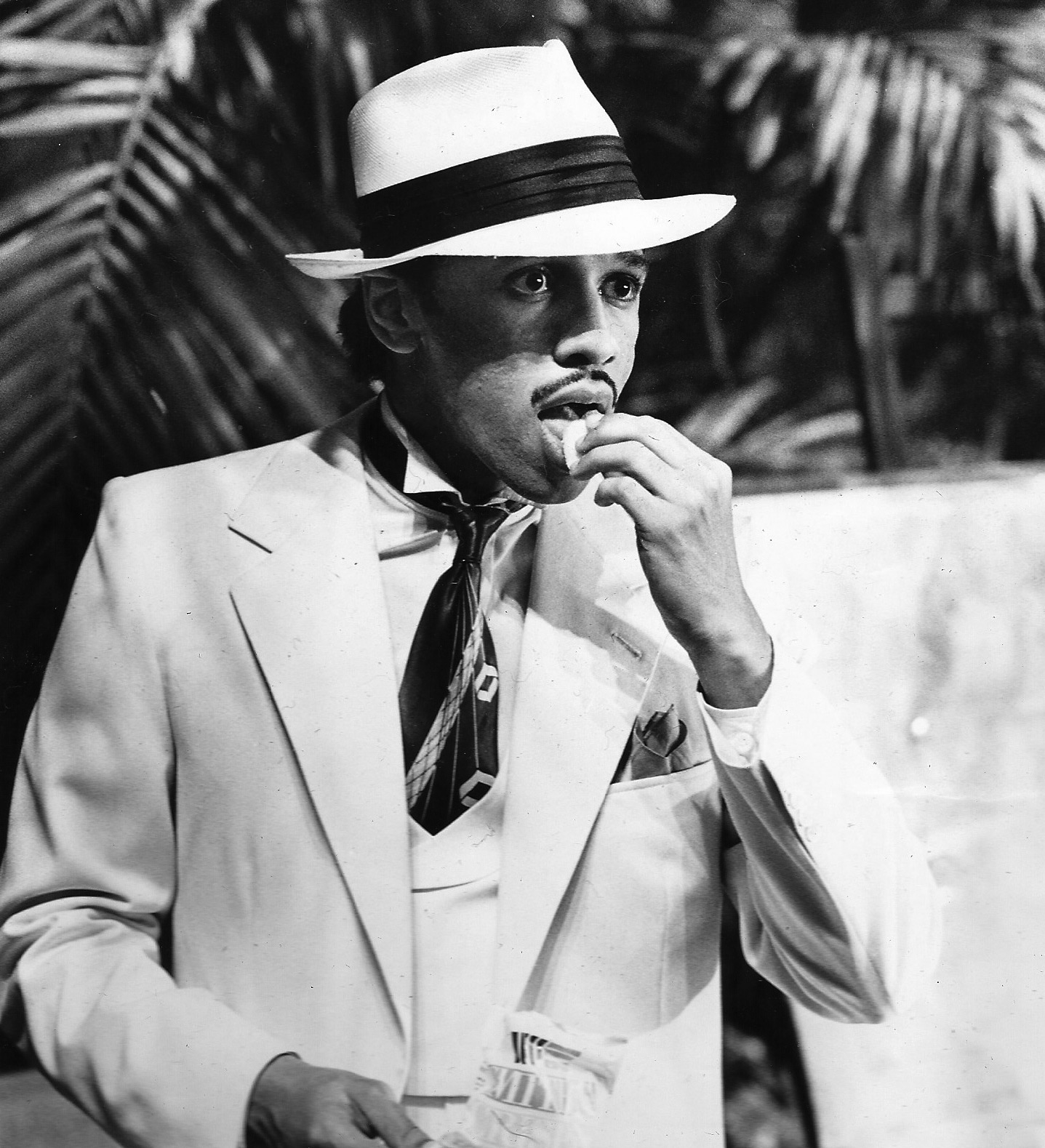 In Praise of Older Women and Other Crimes
Sire Records
1985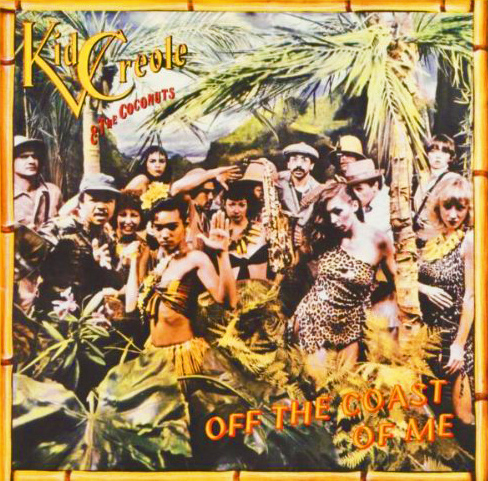 The scene is a multiethnic tropical party. Sexy ladies frolic in grass skirts and torn leopard print. Men in pith helmets brandish guns. Incongruously, a random white dude in a suit is reading the Manhattan Yellow Pages. This is the world of Kid Creole and the Coconuts.
As far as I can recall, it was this tropical party that first drew me in to the twisted and delightful world of Kid Creole, a band that came out of the Bronx in 1980. Inspired by Cab Calloway and an obvious fetish for the tropics, Kid Creole and the Coconuts is the brainchild of the talented August Darnell and his trusty sidekick Coati Mundi. The band made the lower rungs of the charts a few times in the 80s and has featured a rotating cast of players, including "the Coconuts," a trio of skimpily clad back-up singers.
I first stumbled across Kid Creole during that sweet spot when CDs were king and the only people who collected records were hip-hop fans and old white blues nerds. People were offloading their old LP collections right and left. As long as you weren't looking for an obscure Josh White recording, LPs were cheap. I often bought based on cover alone, and nobody does covers like Kid Creole. The tropical party in question graces the cover of his 1980 album, Off the Coast of Me, a good entry point into Kid Creole's sound, which ranges from brassy tropical daydream to exuberant and edgy disco, like the bastard lovechild of Debbie Harry and Jimmy Buffet.
Today I'd like to call your attention to a track from the 1986 Kid Creole album In Praise of Older Women and Other Crimes, which, incidentally, is a low point for Kid Creole covers. The first track is "Caroline Was a Drop-Out," a truly bizarre song. I've always been attracted to dark or scathing songs that sound upbeat. "Caroline Was a Drop-Out" sounds like an 80s dance party in a dark cabaret but translates as pure burn. The song is a "portrait of a wasted mind" and concerns a former friend named Caroline. On this track August Darnell displays his real talent for song writing:
Mangy child, now she dances at the Pussycat
And other topless dives
Somehow the girl capsized
And she's steady goin' under
Maybe got something to do with the fact that
Caroline
She was an outcast
A typical smart-ass
Caroline
She was a drop-out
A permanent cop-out
Drop-out, Drop-out, Drop-out…
I probably shouldn't like this song as much as I do. It's scathing and judgmental (which is not particularly indicative of other Kid Creole songs) and contains the seemingly right-wing lyric:
She has the tendency
To blame society
I got no sympathy
She had the same opportunities as me
But damn! This song is full of great burns, which pair well with the exuberant yet sweetly menacing sound and the perverse chorus: Drop out…Drop out…Drop out!
When I picked this record up the other day I hadn't listened to it in years, but I think I may be entering a new era of fandom. If you want me you can find me here, in my imaginary tropical paradise, wearing a pith helmet and drinking a daiquiri. Drop out!
Kid Creole and the Coconuts - Caroline Was A Drop-Out