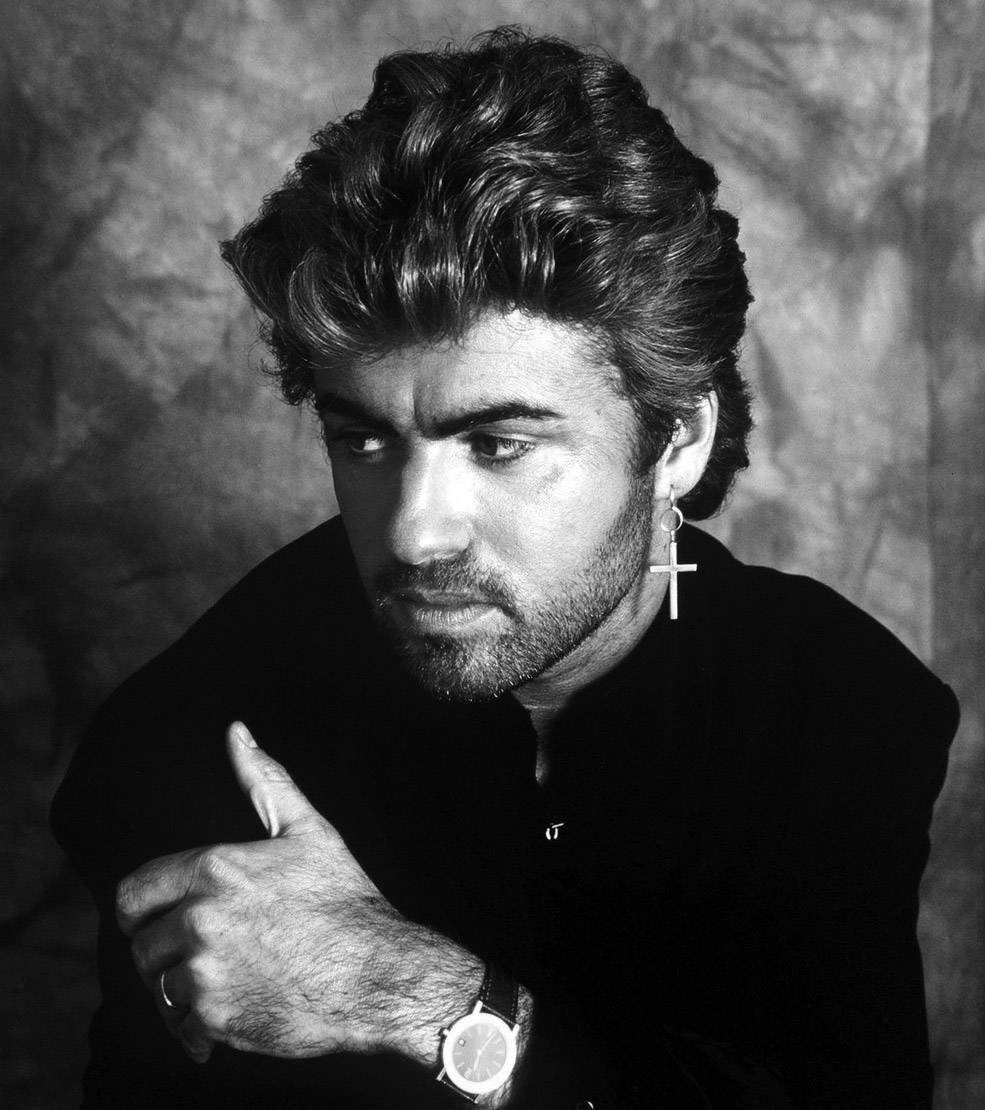 Faith
Columbia
1987
I was clearing out my top 40 cassette collection one day during my high school junior year. Nirvana, R.E.M., Sonic Youth, and Pavement albums were taking over my cassette rack space and there was no more room for Richard Marx, Jon Secada, Bobby Brown, and Paula Abdul. I couldn't believe I used to enjoy listening to some of those as I was chucking those cassettes into a box awaiting its one-way trip to the garage. Only a few albums were allowed to keep their slots with their new "alternative" neighbors. Along with Madonna's Immaculate Collection and a pair of Michael Jackson albums, George Michael's Faith wasn't going anywhere.
The catholic organ intro of the song "Faith" had me curious. Then its catchy melody and classic rock and roll rhythm had me hooked almost instantly. Then the album Faith became the first music I bought with my own money as a sixth grader. It ended up being a solid purchase as a string of singles that followed Faith kept the album in the top 10 for almost an entire year between 1987 and 1988. Luckily my family didn't have cable television so I was spared the ridiculous video of Michael in his tight Levi's shaking his behind for most of the song (it lead to some great Dana Carvey SNL impressions of him trying to get Dennis Miller to stare at his behind, while claiming compasses are calibrated to it).
Even amongst some great albums that came out in the 90s after trading in my cassettes for CDs, I always had room for George Michael's Faith amongst his compatriots Oasis, Blur, Pulp, and Radiohead in my CD rack. Even with the repulsive Limp Bizkit cover (which I'm convinced Fred Durst made to make sure people couldn't stand him), "Faith" always remained on heavy rotation in my stereo system.
Now in the digital age when I can barely keep up with all the new music, "Faith" kind of got buried somewhere in the mess of the 15,000 songs in my iTunes library. It was last week when my wife was playing a Mariah Carey cover of Michael's "One More Try" that I dug up "Faith" and rest of the album. Once again, "Faith" is on heavy rotation in my playlist. It continues to be my guilty pleasure for almost thirty years despite providing plenty of ammunition for my friends to ridicule me with over the years. And I still continue to stand by the song and album Faith as one of the greatest works of music.
George Michael - Faith
Guest Contributor: Jeong Joo is a high school chemistry teacher working in Seongnam, South Korea. He's been encouraging students to listen to anything other than Top 40 and K-pop since 1999.