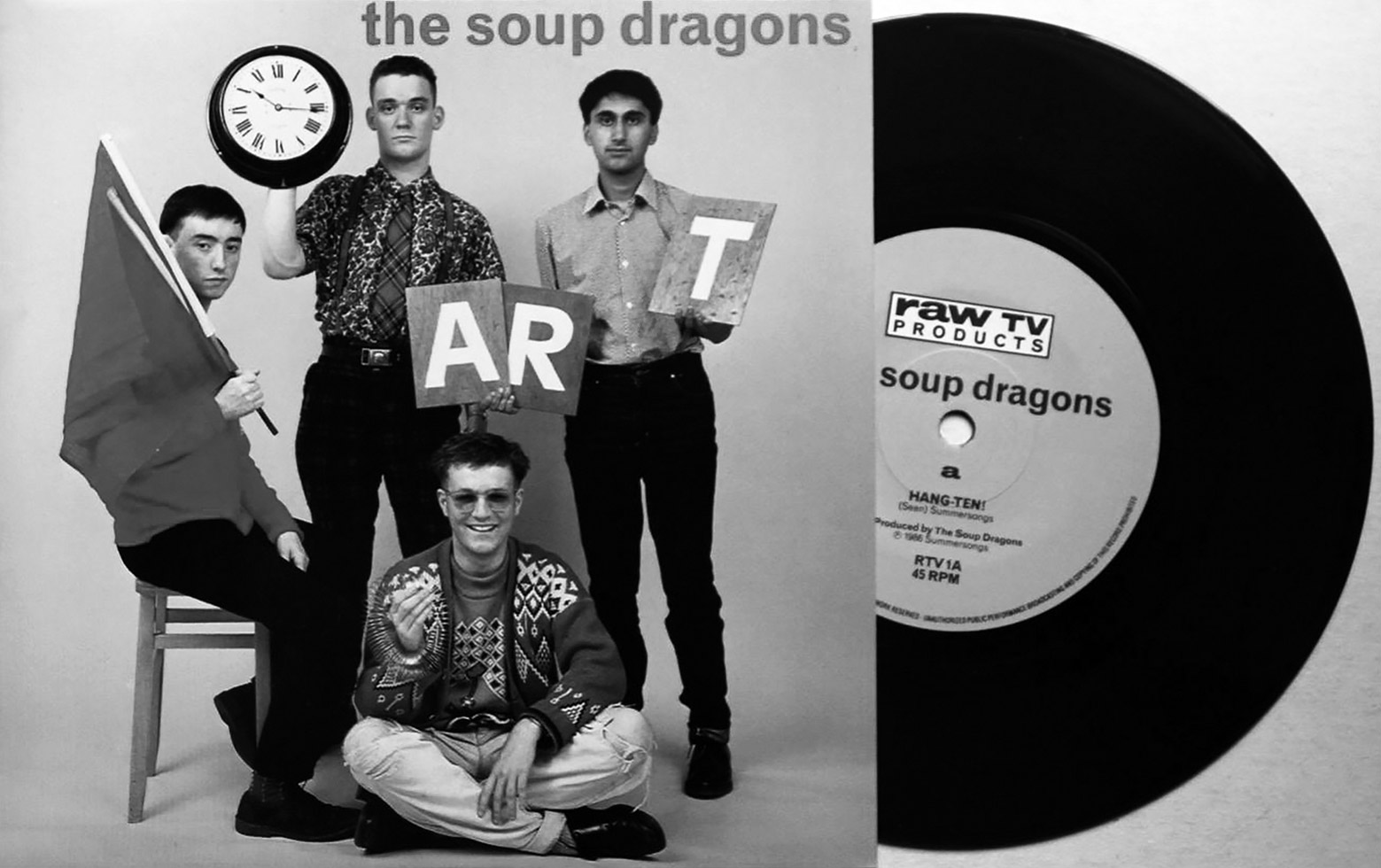 Hang-Ten!
Sire Records
1987
Back in the '90s one of the ways you discovered new music was by rummaging through used CD bins looking for something that peaked your interest, but clocked in at around $5-$6 and didn't break the bank. Compared to today's world where some of us think twice about dropping even a few dollars for our favorite music, it's odd that we used to spend money on music we hadn't even heard yet, but that's how we rolled back then. We were pioneers!
It was in one of those bins that I came to this album… I mean, just look at that CD cover. Were these guys 100% earnest art-school goofballs, or had they slyly predicted the painful irony-fueled zeitgeist of the upcoming decade? I'd like to think it was more the former, and anyway, there was an Indian dude on the cover and that was pretty cool for me. This predated even No Doubt and Tony Kanal, this was before Aziz, before Mindy, before Kumar, before Aasif, before Sunjay Gupta! You just didn't see Indian people on TV, not that these guys were on TV back then either, but hey, it was something.
Of course, it turned out not to be a monumental album by any means, but man was it catchy, and fun, and just awesome to listen to in your Honda Civic as your cruised around Southern California. Imagine a pop-punk album where they forgot to bring the punk. Each of the songs sort of blends into the next, and they're all about two minutes long… just short enough not to feel repetitive.
These guys would go on to change their sound completely and find some success with their single Divine Thing and their cover of The Rolling Stone's I'm Free, both of which are… uhm, pretty bad.
We're featuring the lead-off track here, Hang-Ten!, but the whole album is worth your time, the rest of their discography, not so much.
The Soup Dragons - Hang-Ten!
Oh, and this is surely the most low budget video ever filmed… the random antiquated overlay at the 1:20min mark notwithstanding.