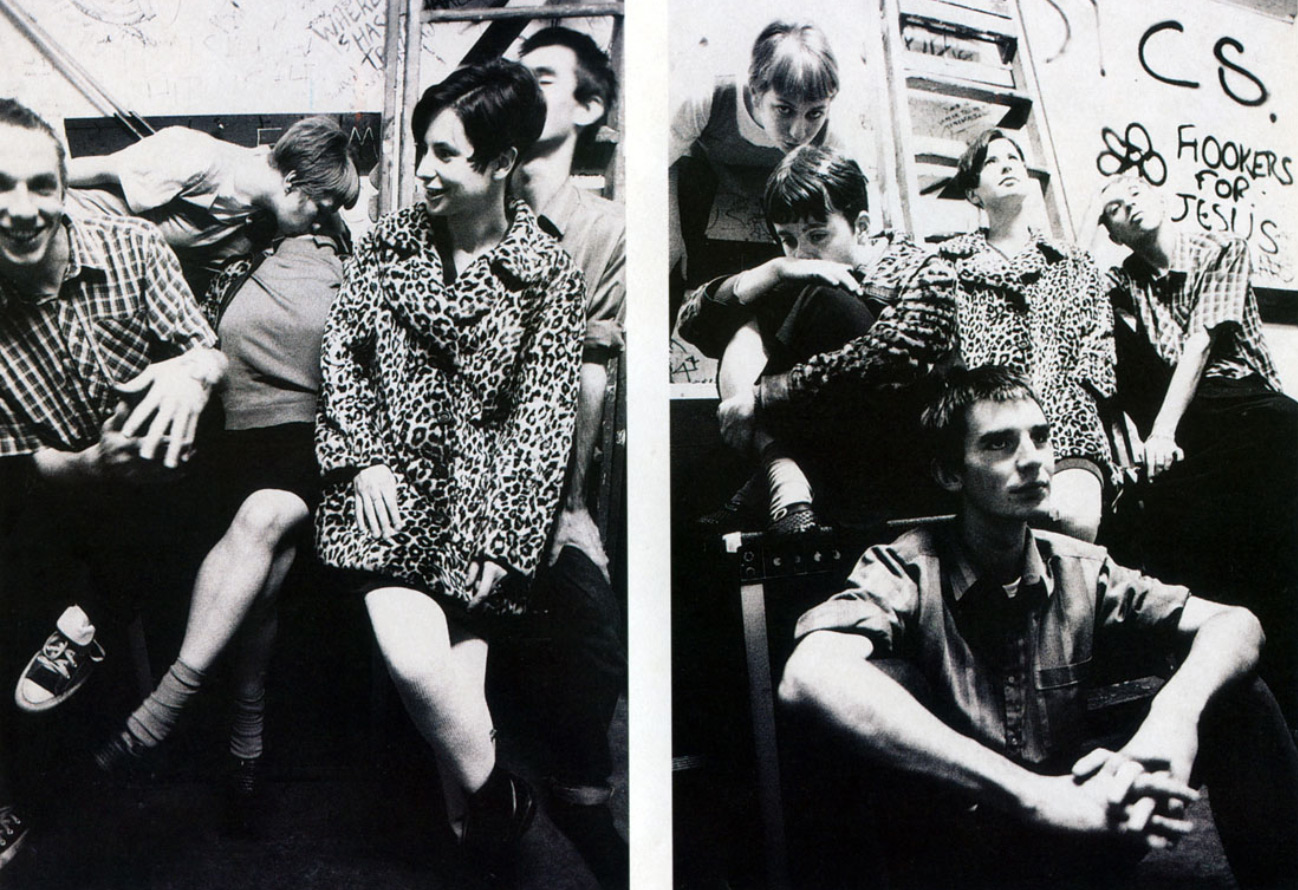 Long Distance Lovers 7"
Gravity No. 9
1994
Let me first quickly echo Paul's introduction—this is his longtime project and, after partnering up on a number of other, oft-times more arduous endeavors, I'm happy to be helping him re-introduce this one to the world.
I seriously love music. Always have. And I think one of my favorite things about listening to new music are those moments when you realize you're listening to something otherworldly; something that makes a massive shift in the way you think about music and, if you're lucky, much more. I think one of the first bands that did that for me was Huggy Bear. The british group had a short life as an actual band—active roughly '91 to '94—but the influence they made with both their sound and their politics continues to leave an indelible impression on both this writer and, I'd wager, popular culture as a whole, musical or not.
Their musical/political scene was closely linked to the riot grrrl movement in the states and the seminal Bikini Kill. The two actually co-headlined a tour together in 1993, releasing a split LP together to coincide—Our Troubled Youth/Yeah Yeah Yeah Yeah. The song I'm posting today though is from their lesser-heard final 7″, Long Distance Lovers, released in 1994 by San Francisco's Gravity Records. "Limit 2 Surf" captures the band's urgency and fuck all attitude pretty splendidly and quickly became a favorite of mine. As far as I know, this is the only digital version of this out there. We recorded it through a phono amplifier that was connected directly to our turntable, so record pops are audible. Hope you're cool with it, ex-members of Huggy Bear.
Take a look at their live performance of "Her Jazz" on Channel 4's The Word too, one of their few taped live performances, after which Huggy Bear was kicked off the show and may or may not have "bit the face of a member of our (The Word's) production team."
Huggy Bear's excellent final album, Weaponry Listen to Love, is available on iTunes. Beyond that, you'll likely need to find most everything else in physical form.
Huggy Bear - Limit 2 Surf
Guest Contributor: