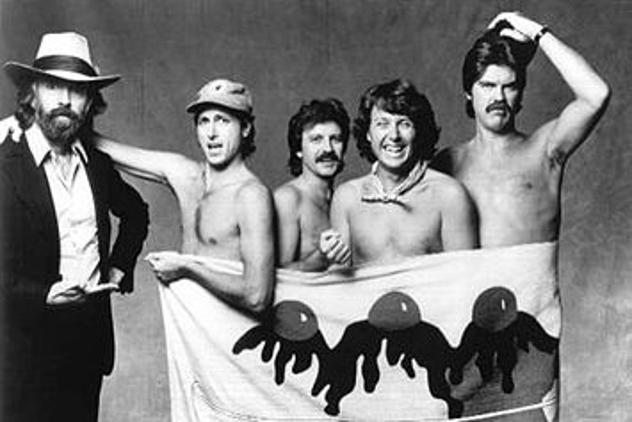 Uncle Charlie & His Dog Teddy
Liberty
1970
Beauty can be found in the most unexpected places. In the case of Jerry Jeff Walker, it was a New Orleans jail cell where he met and befriended an alcoholic tap dancer called "Mr. Bojangles." Walker's encounter spawned the 1968 creation of a catchy, somber tune of the same name that was later recorded by legends like Bob Dylan, Nina Simone and the Nitty Gritty Dirt Band (NGDB), who are credited with making the song famous.
Apparently, NGDB guitarist/vocalist Jeff Hanna first heard Walker's "Mr. Bojangles" on the radio driving home from rehearsal and was so moved by the song that his eyes filled with tears. He ended up recording a version with NGDB and chose to include both accordion and mandolin for an added layer of emotion.
If you thought the song paid homage to popular tap dancer Bill "Bojangles" Robinson of the early 1900s, don't worry, you're not alone. I used to think that too. And if you've never heard the song, give it a good listen. You may interpret it as a touching story of a man whose battle with alcoholism gets in the way of his tap dancing, which brings him joy and hope for a better tomorrow. Or just as a cool song about a lush and his dead dog. But either way, it's a good one.
Nitty Gritty Dirt Band - Mr. Bojangles
Guest Contributor: Through her company, Word Charmers, Mary provides writing, editing and proofreading for clients in New York and beyond. When not working, she can be found playing name that tune wherever background music is heard, toying with her instruments, exploring the city or sipping wine to the backdrop of a live band.